Professional Dog Training in Georgetown TX
Premier Dog Training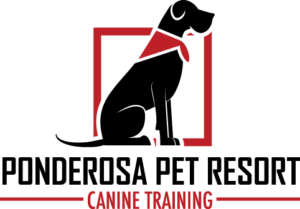 Ponderosa Pet Resort is Central Texas' premier training facility. We've been helping people and their pets for many years
Our professional trainers under the leadership of Phillip Paris have more than 20 years of experience in obedience training, behavioral modification, plus helping people understand and manage dogs with aggressive traits and behaviors.
Our methods are tried and true, and work well with all breeds and sizes of dogs. Our dogs are happy dogs that work out of loyalty and respect, not fear. We tailor the training style around each individual dog to bring out the best possible outcome.
As a Police Officer, Phillip spent over 10 years as a K-9 Unit Head Trainer and Handler. His 2 working dogs, Kawan and Kira were highly decorated police service dogs who served the community of Georgetown, TX. Phillip has also assisted in training many other police dogs around the country.
In 1999, Phillip also founded one of Georgetown's first dog training companies, Capital Area K-9 Consultants. This business allowed Phillip to help many clients in training their dogs and to have a better understanding of the way their dog thinks and acts. Phillip has trained OVER 3,000 dogs just in the Georgetown area. Phillip also has clients all over the United States and even Canada.
We highly recommend that you call and speak to one of our trainers. We can help!
Training Options
Our most popular training options are our "Board and Train" packages. These involve dropping off your dog with us for one of our 2-, 3-, or 4-week programs. While he/she is here, we are able to train daily for obedience, behavioral issues, aggression issues, and social behaviors. This also allows your pet to have great social interaction with our staff and other pets staying here. Our training dogs get the same great lodging arrangements and play time as our regular boarding guests. This is a great program!
Our Foundation Levels offers training options from Basic to Advanced to meet your objectives to give you back control.
We also offer several packages designed to resolve different behavioral issues your dog may be having.  Be sure to look at all of our offering.  Our training staff can help guide you in the right direction if you're not sure which program may be right for you and your dog.
IMPORTANT:  Our training will require you to be an integral part of your dog's obedience once he/she returns home to you.  Much of training is based upon proper relationship and structure.  This is where you come in!  We don't produce robots, we build relationships!  You will need to step up and be the leader your dog needs.  We'll show you how!
Please explore the programs in the training menu and you're sure to find a great fit for your dog.  We also accept PayPal as a form of payment.  Paypal has a great credit option which gives you 6 months to pay.
If you are interested in our training programs, please click the link above to provide us with some information and one of our trainers will reach out to you ASAP!